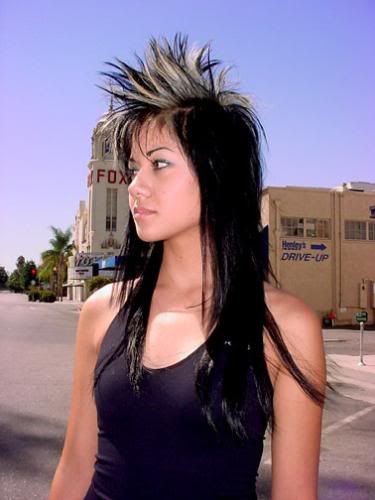 This mohawk hairstyle picture gallery shows how hairstyle form crosses boundaries and how adaptable it is to different lifestyles.
The majority of teens girls that choose mohawks do so as an expression of what they like and of being themselves, more so than just choosing a hairstyle for the sake of getting noticed.
Rather than just showing traditional punk mohawks, pictures were chosen to show how the basic style and lines can be modified.
Mohawks are blended into hairstyles by teen guys and girls, housewives, and by high fashion.
The Ultimate Women's Mohawk?
Although Pink and other rockers have worn some pretty great mohawks over the years, this style worn by Christina Aguilera ranks as number one on our list!
In this women's mohawk gallery you can view modifications of the mohawk, some hairstyles are to the extreme and some that just follow the line a little.
Source : http://www.beauty-and-the-bath.com/Mohawk-Hairstyles-Gallery.html